FREE & BARGAIN EBOOKS – {09-25-2022}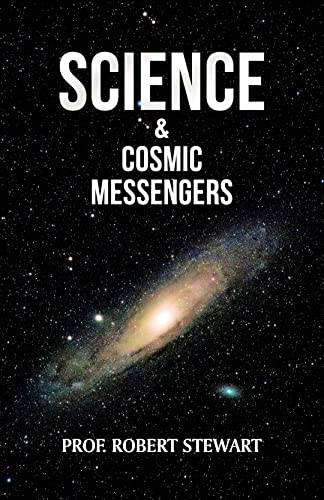 Science & Cosmic Messengers by
Available through September 26 at
Deal availability may change without notice! Prices may vary from store to store. Due to international copyright, availability and pricing may vary outside of the US.
DESCRIPTION:
In his sixth published book, Prof. Stewart takes us on a journey through time and space. As a retired clandestine operative, a vast knowledge of multiple fields of science was absolutely mandatory. He delivers a provocative exegesis regarding: The Theory of Evolution and Genetics, Big Bang Theory and Initial Singularity, Atomism, Intelligent Design and Cosmology, Psychology and Neurology, Physics, World Religions, and much more.
This book is the perfect gift for any child or adult who desires to know the whole and complete truth which is often omitted from modern textbooks and classrooms. You'll want to use this book for reference again and again.
Other books written by Prof. Stewart include: The Real Mind of God: A Comparative Scriptural Analysis, Jesus: The Evidence, Gender: Issues & Solutions, 50 Music Compositions of Saxophonist Robert Stewart, Islam & Jihad (Holy War) Explained.
Show Me More:History