FREE & BARGAIN EBOOKS – {10-16-2022}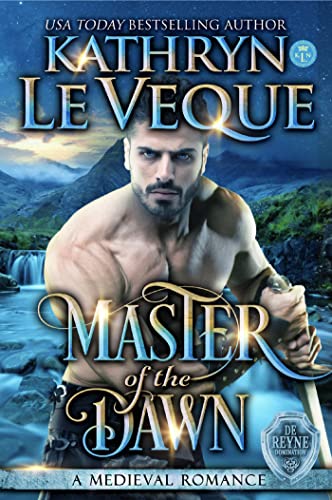 Master of the Dawn: A Medieval Romance (De Reyne Domination Book 5) by Kathryn Le Veque
Available through October 18 at
Deal availability may change without notice! Prices may vary from store to store. Due to international copyright, availability and pricing may vary outside of the US.
DESCRIPTION:
A flashy knight with a scandalous reputation and a much-pursued heiress find themselves tangled up in an unconventional love story.
But all is not as it seems.
Will hidden secrets destroy everything?
1195 A.D. – Sir Galen Burleson (from Guardian of Darkness) has a love 'em and leave 'em reputation. Enormous and powerful, he is the captain of the army at Hexham Castle. Galen is in control of his life and his future until his dying father, tired of his son's roving ways, demands he marry. But Galen isn't allowed a choice – his father already has a wealthy bride in mind: Lady Lorica de la Beauvriere, the sole heiress of the St. Nicholas Court Castle fortune.
Aside from thinking that his father is mad, Galen has no intention of pursuing a woman who, by all accounts, is much-pursued already. He doesn't need, or want, the competition. St. Nicholas Court is a powerful castle with old Norman money but Galen would prefer to chase women of his own choosing. However, his father finally confesses his reasons for the St. Nicholas Court heiress choice – the Burleson wealth, once substantial old Saxon wealth, is gone. But the reason why it is gone shocks Galen to the bone.
Now, he has no choice but to pursue the wealthiest unmarried woman he knows – Lady Lorica.
Show Me More:Romance