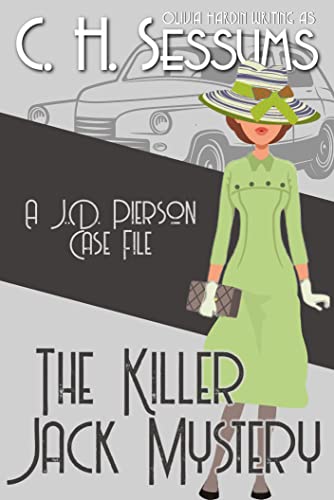 The Killer Jack Mysteryby C.H. Sessums
Available through December 18 at
Deal availability may change without notice! Prices may vary from store to store. Due to international copyright, availability and pricing may vary outside of the US.
DESCRIPTION:
A trip to state prison puts Jenny on the trail for a stolen necklace and right into the path of a killer…
The lights are just about to go out for good in my father's PI office when I get an unexpected call from the state penitentiary. My mother's only brother was sent up for robbery years ago, and now he needs Dad's help to get his daughter out of trouble. It's impossible for me to be sure that the pendant around Cousin Betty's neck is stolen, but one thing's for sure—she doesn't want to talk about where it came from. When my cousin gets gunned down walking home and the necklace disappears, I realize I'm not only looking for a thief . . . I'm dealing with a murderer.
Can I track down the identity of a man named Jack in time, or will he disappear into the shadows, only to kill again?
Show Me More:Historical Fiction