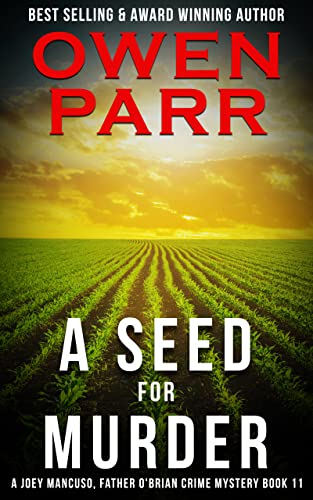 Free $2.99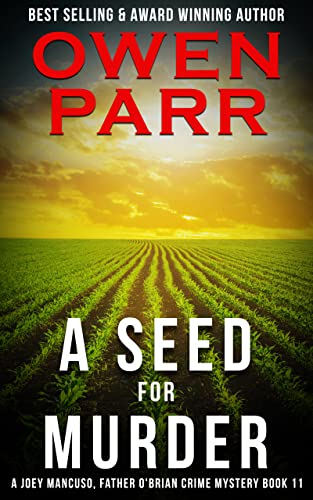 This breaking news story broke on NBC News on 4/17-23
2 Chinese nationals charged with operating a secret police station in NYCThe station, which was in an office building in Chinatown, was set up to "monitor and intimidate" critics of the Chinese government, the Justice Department said.Introducing the latest addition to the thrilling Mancuso and O'Brian Crime Mysteries series – "A Seed for Murder"
—————-
(A note from the author: – Unfortunately, the 1st edition was published with numerous errors for which we apologize. The new edition available now has been corrected. If anyone wishes to exchange the old for new, we're happy to do it. Thank you. Email author at owen@owenparr.com)
In this gripping tale of industrial espionage and murder, author Owen Parr takes you on a journey into the world of genetically modified crops, exposing a web of deceit and greed that will keep you on the edge of your seat. Did Myrna Tucker really commit suicide, or was there something more sinister at play? With NuvoSeed fearing that their intellectual property has been stolen and the company on the brink of a lucrative sale, could they be hiding the truth about Myrna's death and the server breaches from the acquiring company?
Enter the dynamic duo of Mancuso and O'Brian Investigative Services. Led by former NYPD homicide detective Joey Mancuso and Father Dominic O'Brian, this team of experienced investigators will stop at nothing to uncover the truth. With the addition of Joey's wife, Marcy Martinez, and the skilled computer researcher, Agnes Smith Persopoulus, they have the perfect combination of skills to tackle this complex case. But they're not alone – they also have Jimmy Johnson, a brilliant computer hacker, and Lucy Roberts, Joey's former partner and mentor at the NYPD, on their side.
Based out of an Irish Pub and Cigar Bar in the financial district of New York City, this eclectic team will take you on a thrilling ride through the underbelly of the city as they unravel the truth behind Myrna's death and the theft of intellectual property.
Fans of James Patterson, Nelson DeMille, Michael Connelly, and Lee Child will be captivated by the twists and turns in this thrilling crime mystery.
Don't miss out on the latest addition to the Mancuso and O'Brian Crime Mysteries series – get your copy of "A Seed for Murder" now and join the hunt for justice!
Deal End Date: 2023-05-07