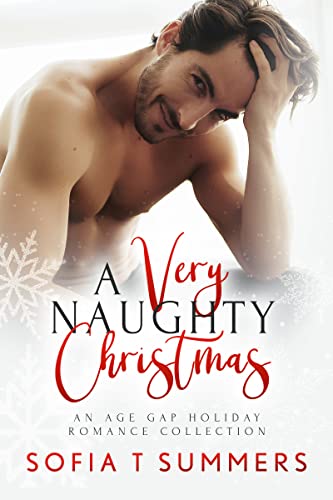 $0.99 $5.99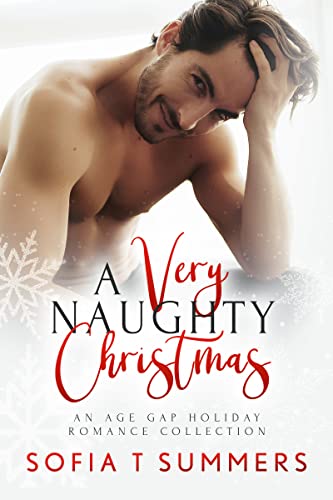 'Tis the season for naughty, forbidden secrets, seductions, and happily ever afters.
Fall in love this holiday season.
Three brand new sizzling hot age gap romances, specially written to keep you warm this holiday season. (Yes, we are talking about the heat between the sheets!)
Book 1: Christmas with My Best Friend's Dad
After two years in Paris studying music, Grace is back in Malibu, CA for Christmas, but she never forgot the last holiday she spent in California having an almost-one-night-stand with her best friend's father, Jasper Hayes, enigmatic billionaire. Grace was ready to give Jasper her everything, until circumstance ripped it all to shreds.
Now, back and hoping to move forward, Grace finds herself faced with a morally ambiguous proposal from none other than Jasper himself. For $25,000, Grace will pose as the perfect girlfriend for his company's annual Christmas gala in NYC. It will only be one three-day weekend of elegant pirates, dinners, and Christmas finery, but nothing is ever so simple.
With everything falling apart, only a Christmas miracle can repair the wounded relationships.
Book 2: Knocked Up on Christmas Eve
Hope didn't know what to think when she booked herself into a hotel on December 23rd. Her best friend was in love with her father. Her father had paid her best friend to pose as his trophy girlfriend.
Feeling confused and betrayed, Hope walked herself into the hotel bar and found herself waking up in a room that wasn't hers. Instead, it belonged to Felix Jacobson, notorious billionaire executive and playboy (and a family friend).
Two Years Later, it's their daughter, Clara's, first real Christmas, but Hope doesn't know how to give Clara the one gift she deserves: her father.
Book 3: Her Secret Santa
They told Inez she shouldn't major in creative writing. They told her not to move to Los Angeles to try her hand at screenwriting, but when did Inez ever listen? How could she do anything but follow her heart right into the house of famous actor, Cole Crawford? She's trying not to drown in her student debt, and the gig Cole offers also means living in his Spanish-style mansion for free.
With his sister, Natalie, recently divorced, Inez finds herself as the young nanny of Natalie's twins, Rose and Asher. It's time for the family to deck their mansion's halls, but nothing about the season feels cheerful. Cole finds himself at a crossroads in his career, and the new buxom nanny he hired for his sister is only serving as a distraction. Inez is bright, beautiful, and far too appealing when she sleeps in his bed (unbeknownst to everyone else in the house).
Of course, there's no sneaking past the positive pregnancy test.
If you are craving for a little naughty with your nice this Christmas, grab this unputdownable box set of three standalone holiday romances, each one naughtier than the previous one and promising your usual Sofie fix – a touch of forbidden with the perfect happily ever after.
Deal End Date: 2022-12-09