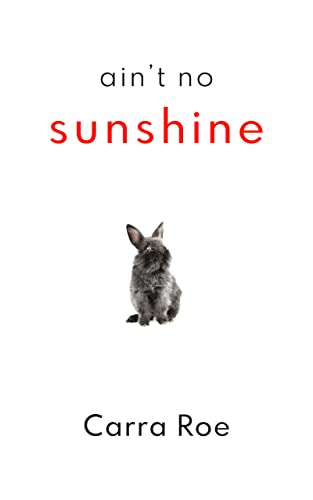 Free $9.99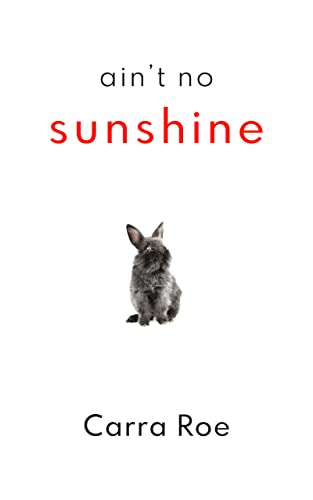 "A trim yet potent tale…" – Kirkus Reviews
Advance praise for Carra Roe's debut Ain't No Sunshine:
"Roe's moving, character-driven book is compelling, well written, and decorated throughout with authentic Southern Creole vernacular, which creates a distinctively unique tone and atmosphere…spirited, captivating characters to behold…charming anecdotes and humorous country-folk foibles…an impressive work…" – Kirkus Reviews
"I absolutely adore your writing style and your expert use of dialogue…You left me wanting more but in a good way. Great job." -Cortney Donelson, acquisitions editor & publisher at Morgan James
Summary:
After the untimely passing of Creole patriarch Big Hank, Champagne (Champ) d'Argent and daughter Bunny, are forced to abandon rural life in the bucolic hamlet of Rabbit Hash, Kentucky and board a bus headed for Newark, New Jersey. Once in Newark, Champ intends to collect on a dubious debt owed by one of Big Hank's old Navy pals, from years earlier.
Years pass and Bunny, now a community activist, is keen on helping her step-hometown rise up after the '67 riots. Champ, on the other hand, is less enthusiastic about Newark's prospects, as well as Bunny's. At one point Champ even urges Bunny to "flip" one of the rich "gayboys" gentrifying their historic Forest Hill neighborhood; and that's because "living in a mansion beats cleaning one."
Agitated by Champ's perpetual irreverence, Bunny heads for the grocery store where she encounters a chatty stranger. Having always heard about people's lives changing on account of the people they meet grocery shopping, Bunny finds herself drawn to the stranger. The problem, however, is not all of life's changes are necessarily good changes, are they?
Deal End Date: 2023-05-13