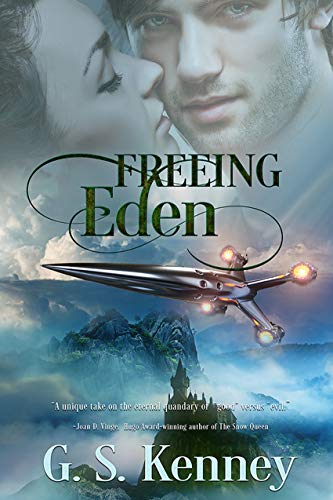 Free $3.99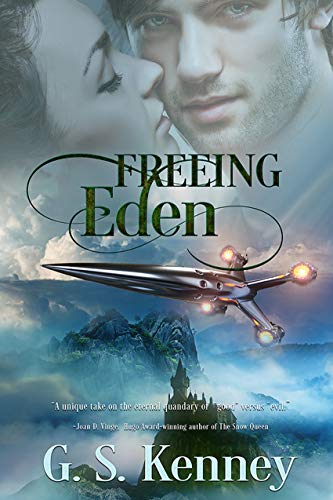 He's not as innocent as he seems.
All interplanetary trader Zara wanted after an exhausting day was a few relaxing hours with an attentive, if mindless, baseclone. But when the handsome young man unexpectedly speaks his name to her, she knows he must be something more.
Kell remembers nothing of his maker's past, and he doesn't want to. He'll form his own memories—and he wants them all to be with Zara, flying wherever she goes.
The conflict-torn planet Eden was supposed to be just a stop en route, but Kell begins recalling fragments of memories from Swifthammer, Eden's now-deceased resistance leader. Despite Zara's misgivings, Kell acknowledges Swifthammer as his maker and is drawn into Eden's fight against the planet's foreign warlord, Reuel. But Reuel's schemes take a dangerous turn when it becomes clear he has tampered with Kell's programming. Could the memories Kell now begins to experience be . . . Reuel's?
Kell struggles to bring peace to Eden by reconciling Swifthammer's love of his home planet with Reuel's ruthless practicality. While these opposing forces war in Kell's mind, Zara fears she may be losing her heart to the man who is poised to become Eden's next and most terrible warlord. And they're running out of time.
Read Freeing Eden to find out if Zara's and Kell's love can survive this growing challenge. Can Kell find an identity all his own—and a future he and Zara can share together?
Deal End Date: 2023-06-09