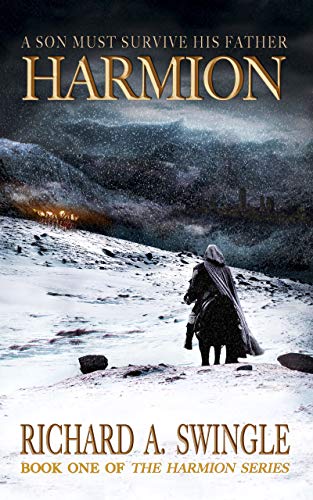 Free $2.99
Harmion
by Richard A. Swingle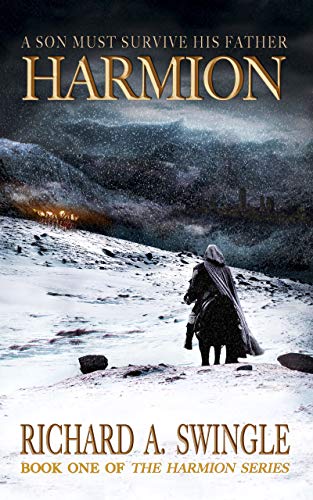 Across four decades the war…
…turned the world into a wasteland.
Is Tritan the hero they need?
As a soldier, he excelled, but it meant doing terrible things. It haunts him. The day his father left him for dead, his life changed. In the desolate country he calls home, Tritan must find his father. But will his journey for redemption, blind him to the greater threat?
Could the rumour be true?
Was immortality waiting?
Across the barren lands, at the border of the north, some say there is a magic so powerful as to grant eternal life. Such a prize won't be given away.
There will be others who seek it.
From the rumour grows belief and then desperation. Fear leads to fighting. Blood soaks the land. Through this nightmare he must travel. Tritan doesn't know what will come next, but even the most jaded heart can't foresee the evil ahead.
A choice must be made.
You'll love this Fantasy, because it's a brilliant woven story of redemption, growth, and the reluctant hero's journey, all in one remarkable story. Read Harmion today
Deal End Date: 2023-03-13