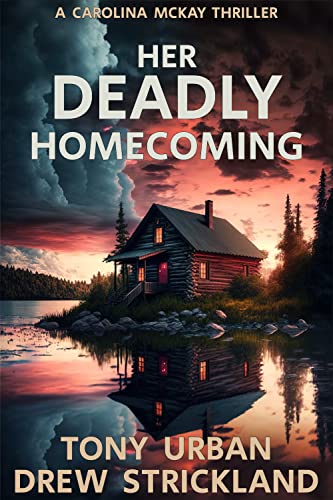 Free $3.99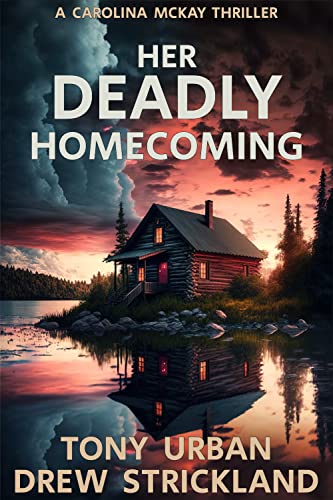 Seventeen years ago Carolina McKay escaped death at the hands of a psychopath. Now she's come home and so has the killer.
After she's shot in the line of duty, Detective Carolina McKay returns to her hometown hoping to rebuild her life and conquer her demons. But before she can even unpack, a college student is found dead in a ditch.
The crime scene looks familiar. Too familiar. Has the madman who terrorized Carolina's childhood, reemerged? Or is a new killer copying those old crimes?
When another woman goes missing, it's clear the local police force is outmatched. Can Carolina unravel the mystery before more girls end up dead? Or will she be the killer's next victim?
Praise for the Carolina McKay series:
"Unable to put down. Breathless excitement! Carolina is hard to love and impossible not to, with her guts and flaws showing. Every book seems better than the one before. Excellent reading!
"This is a fantastic read!!! Carolina McKay is a kick ass character that draws you in, in the first few paragraphs. I thought I had it figured out and then the twists and turns started…. If you're looking for a great new series from a fantastic author… THIS is it!"
"Love this series! Feels like I am back with old friends when I read these books. The action is non stop, the characters are developed and seem real, and wow at the ending! Great read!"
"Awesome ending! Never saw it coming. A grab you by the seat of your pants type of story. Such a variety of characters, with a bit of humor thrown in. Loved it!"
"VERY well written, the storyline grabs you with the first paragraph and just keeps getting better. I thought I had it figured out, then the twists and turns started!!! Excellent read!!"
"Plot twists galore. Excellent book. Writing was super. The storyline was gripping and intense. I just couldn't put it down. I would definitely recommend this book and author to all."
"Absolutely awesome. To say I loved it would be an understatement."
"A new favorite author. This s a brisk, hard to put down read."