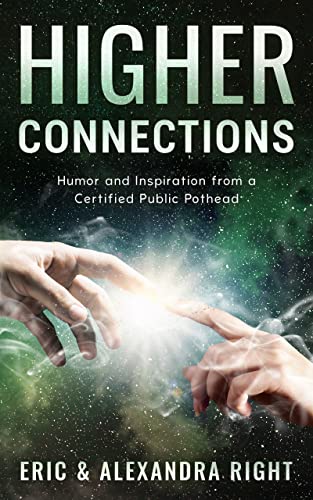 Free $0.99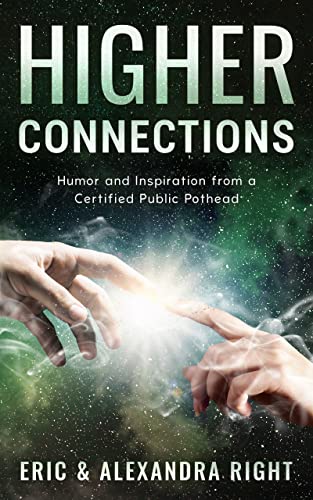 "Higher Connections is a light-hearted read that is filled with facts and figures that is given character and brought to life by two hilarious narrators. It makes for a stereotype smashing and informative read. For curious readers or for expert Mary-Jane users, this book shines a refreshing light onto the use of holistic drugs and how adults sometimes need help getting through life in general." —Literary Titan
"Higher Connections is highly entertaining and Right has a good turn of phrase backed by an engaging and self-deprecating sense of humor. Amusing in places and packed with Eric and Alexandra Right's own insights and opinions, Higher Connections is a subjective study on cannabis use in which the authors offer some personal, anecdotal evidence as to the benefits of the drug." —IndieReader
"[A] loose, high-spirited book…. laugh-out-loud funny. This celebration of life with marijuana is most persuasive on stress relief and human connection." —BookLife
"Higher Connections offers a lighthearted and enjoyable read for those who want to experience the positive side of life and those who are either already marijuana enthusiasts or have wondered what its benefits might be to their own lives." —Readers' Favorite
"[If] you simply wish to discover a deeper and more exciting way to connect with the world around you, you will learn a lot from their detailed recommendations and stories about embarking on a trip with marijuana. Even skeptics of marijuana will turn believers when they read the book. I certainly did!" —San Francisco Book Review
Most people go through life worrying about silly things: careers, mortgages, family strife, the size of their biceps, how many Instagram followers they have, and most importantly, fantasy football. What if there was a way to get more out of life through deeper and more meaningful connections with those you care the most about? Some people turn to religion or meditation for these connections; I turned to my one true friend, cannabis.
The book summarizes my experiences with cannabis, the interesting connections I have made, the benefits to me from making these connections, what I think is happening that allows me to make these connections, and some other random and (hopefully) funny observations I have written down while high.
I hope you enjoy the trip as much as I did.
Deal End Date: 2023-01-23