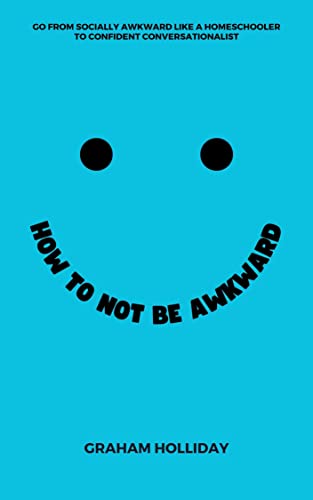 Free $7.99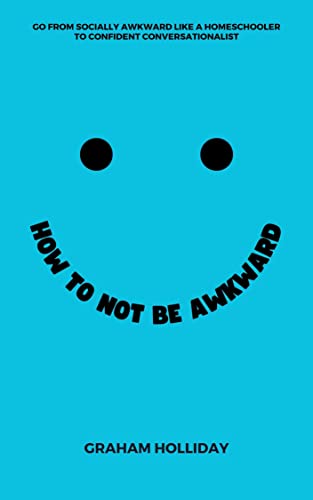 Are you tired of being socially awkward? It is possible to crush your awkwardness and become a confident conversationalist in less than a week using this ultimate game plan. Become who you want to be.
Building on age-old wisdom with modern sensibilities, this book packs "incredible insight" and "practical examples and questions" into a wonderfully-written package that will help you perform an awkwardness overhaul starting right now.
You have the ability to speak like a god buried inside you — this book will pry it out. Find actionable steps and fool-proof, tested questions to ask in any situation so that others will do the talking in conversations for you.
Here's a preview of the actual game plan you can use starting today to transform your life and skyrocket your confidence, charisma, and conviction:
Learn someone's eye color to improve your listening by 60%.
Don't accept gradual change. Go all in and become a different person tomorrow.
Spend time away from others to supercharge your people skills.
Use acting techniques to be authentic.
Learn the exact questions to ask to keep conversations from getting awkward.
Learn how love is an action you can control, not a feeling.
Put yourself in super-uncomfortable positions to expand your comfort zone.
This book won't just talk you off the ledge and tell you to accept yourself as you are — it'll jump off the cliff with you and inspire you to change who you are.
Ready to crush awkwardness in your life? Scroll up, click the "Buy Now with 1-Click" button and start not being awkward now!
HERE'S WHAT YOU'LL GET
Graham Holliday uses his unique writing style to share both his story and inspiring stories of others in an energizing package that you can read in one sitting. He intertwines an actual game plan with practical examples you can follow to improve your confidence and speaking abilities, ultimately leading to you crushing awkwardness.
The highlight of the book is the middle portion jam-packed with questions that Holliday uses in his daily life for better, deeper, and less awkward conversations. Some of the questions are classics with a twist, while others are all-new questions.
Although there are hundreds of books on speaking and being a conversationalist, Holliday keeps things utterly simple to help you out. He won't try to impress you or bore you with scientific facts with why things work. He'll just show you what he did and how you can learn from his mistakes — in half the amount of words other authors uses. This is a book you can go back to for inspiration and detail until you destroy your social awkwardness.
WHO SHOULD READ THIS
If you have ever felt socially awkward and didn't know how to defeat it, Holliday shares his experience to help you out. Maybe you're about to enter college like he was when he began to try these tricks, or maybe you've been socially awkward well into adulthood and are ready to take action.
Maybe you're already socially confident (lucky) and just want some questi
Deal End Date: 2023-05-23