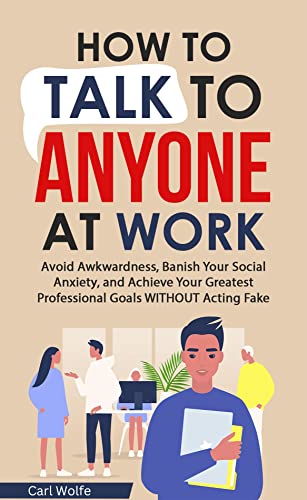 Free $0.99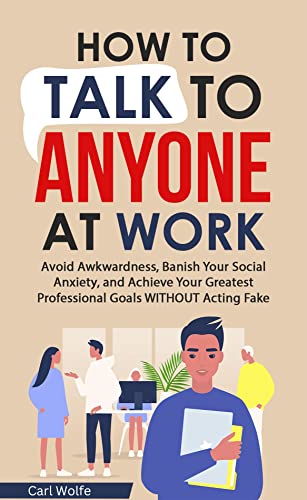 No matter how under-confident you feel right now, there are a few simple strategies you can employ that will change the flavor of your entire experience.
Have you ever had that sinking feeling that your career's going nowhere and that if you could only find half the confidence your colleagues seem to have, you could find the success and fulfillment you crave?
You're certainly not alone… One study found that 62% of men and 79% of women regularly feel unconfident in the workplace.
But these startling figures, while they may make you feel less alone, don't help you to improve the situation…
What you need to do is speak confidently to others, knock your social awkwardness and self-doubt on the head, and start building meaningful relationships in the workplace.
Sound like a tall order?
Don't worry… You're in the right place.
This clear yet empathetic guide will show you the path towards increasing your confidence at work – and when you do that, you'll see a knock-on effect on your career success.
As you uncover the secret to making a good first impression and arm yourself with the tools you need to stay confident no matter what chaos is unraveling around you, you'll notice a shift in your entire experience of working life.
In this comprehensive resource, you'll access all the knowledge you need to transform your confidence and build meaningful and lasting relationships. You'll discover:
The magic spell at the heart of everything (no, it doesn't require witchcraft… just a deeper understanding of the power of communication)

How you can easily apply the strategies of successful and inspirational figures like 

Steve Jobs

 and 

Brené Brown

The 10 surprising benefits of effective communication that you probably didn't know about

Why first impressions matter, what you can do to make sure you make a great one every time… and what to do about it when you don't

The faux pas you definitely don't want to make – and how you can easily avoid them

Simple yet effective strategies you can use on the ground to exude confidence in a stressful situation

The art of small talk – what it is, why it matters, and how to ace the game (plus topics you can fall back on any time you get stuck)

How to move past small talk and seamlessly transition into deeper conversations

Why your working relationships are crucial… and how you can nurture healthy and long-lasting ones

The surprising tool you can use to connect with others (and 4 types of stories that will help you use it well)

Essential tips for navigating controversial topics (or how not to put your foot in your mouth at work)

How to handle conflict… and how to make sure every interaction you have with your boss is a positive one
And much more.
If your lack of confidence is holding you back from really pushing yourself in your career, it's time to get under the hood and tinker with the engine.
No matter how little confidence you have right now, you can implement easy changes and sharpen your communication skills to power you towards levels of confidence you didn't realize you had access to.
Deal End Date: 2023-05-01