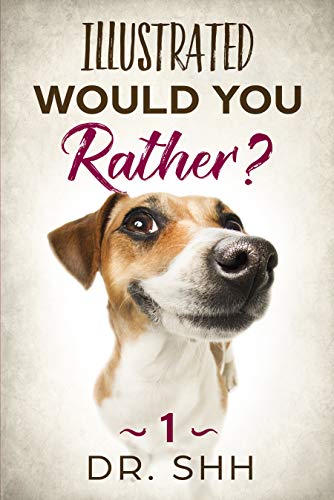 Free $2.99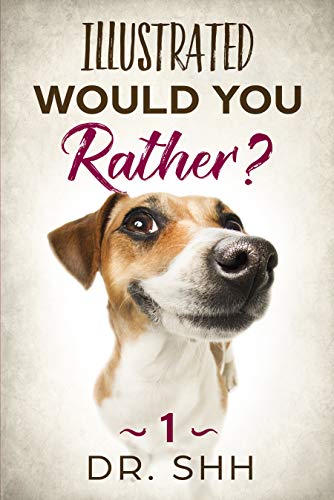 Looking for a perfect gift book with JOKES, SECRET GAME, AND ILLUSTRATIONS? Here you go!
Would you rather swim faster than a shark; or speak in the voice of any person; or have a magical giant flying dragon; or create an odd superhero—Broccoliman?
With this book, the options are limitless.
Boys and girls of all ages love miracles. This book is full of magical creatures. Among them are dinosaurs, giant sea monsters, weird beasts, smart, friendly, and rare animals.
The main hero of this book tries unusual hobbies, breaks sports records, visits remote countries, tastes strange meals, solves dangerous puzzles, and finds himself in the shoes of his favorite cartoon characters.
As kids choose WOULD YOU RATHER crazy scenarios, they're sure to get the giggles! Moreover, every silly joke in this book is hilariously illustrated!
Many kids of age from 5 to 11 years old enjoy coming up with their variations of these scenarios. It helps them to improve logical reasoning skills, skyrocket creativity, and develop a brilliant sense of humor.
There are many important life lessons in the "YES or NO" Crazy Questions Game. At the same time, silly riddles and questions are extremely funny, especially because they are related to scenarios from the beginning of the book.
The answers are often unexpected, thought-provoking, and fun to read together, even for parents, grandmas and grandpas, teachers, and elder siblings. Therefore, the whole family, church, or class will enjoy playing this cool quiz game.
In this book, your boy or girl will discover:
80 Silly "Would You Rather" situations which will often make little

 

kids cry with laughter

40 Ultra-funny unique hand-drawn illustrations picturing every single scenario

Crazy Questions Game with 80 sensational "Do you believe it or not" questions

Mind-blowing answers with often surprising explanations

Gold mine of information related to the scenarios—references to some of the oddest marvels which happened in different places of the world
and much more…
Please also click the book's cover to use Amazon's 'LOOK INSIDE' feature and check out the wonderful illustrations of this funny picture book and see the examples of scenarios.
This book is a corny bathroom reader and a top gift idea for the best friend's birthday party, holiday, and even without an occasion.
It's also an awesome read for a kindergarten, elementary school, backyard, beach, park, other outdoor space, summer camp, waiting room, airport, train station, boat, plane, metro, bus, car ride, and so on. It contains some of the best entertaining backseat road trip activities for kids.
The readers even told me it could have become an award-winning book if there was such a thing as a crazy game-book award. So I'm sure your sons and daughters will love to read it!
And let me tell you something else! A few children even used it as a coloring book and emailed me some jolly drawings of the book's main hero. It was very touching, indeed!
Some moms and dads use these one-of-a-kind scenarios as lunchbox jokes for kids, which was another unexpected idea for me.
Please, check out the reviews and you'll see even kids and teenagers give their feedback. So it's definitely recommended as a gift for 5-11-year-old boys and girls.
Thus, if you want to make your kid laugh like a hyena, then scroll up and click the "Buy now with 1-Click" button to get your book instantly!
Deal End Date: 2023-02-07