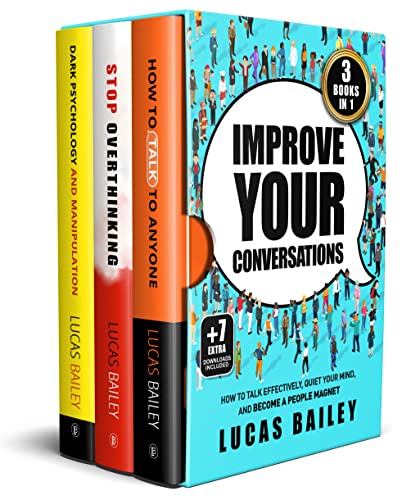 Free $0.99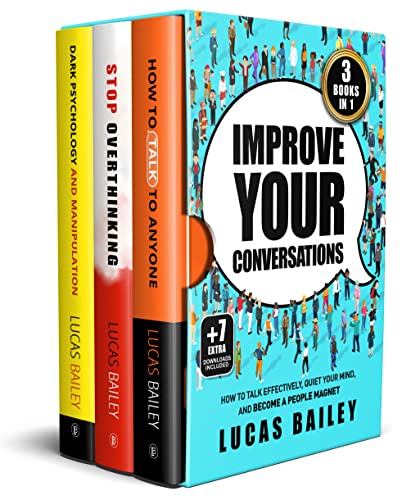 Unlock your Powers of Communication, and Uncover the Secrets to Winning the World Over
Maybe you want to build new friendships or advance your career, but you sometimes struggle to find the right words or read the situation and end up tongue tied. Maybe you want to get lucky in love, but when it comes to relationships you can't stop overthinking. Do you sometimes think back to a conversation, annoyed that you were just talked over as if your opinion didn't matter, and say to yourself "I wish that I'd said that at the time"? This feels frustrating and undermining!
Now ask yourself, do you want to become an engaging, charismatic, communication powerhouse that can make real lasting connections, and read people like a book?
If so, Improve Your Conversations is the solution you've been looking for!
Amazon bestselling author, Lucas Bailey has compiled his 3 most popular works into this single edition, delivering real and usable techniques that will dramatically improve your communication skill set, level up your leadership qualities, and make you an irresistible people magnet.
Deal End Date: 2023-05-11