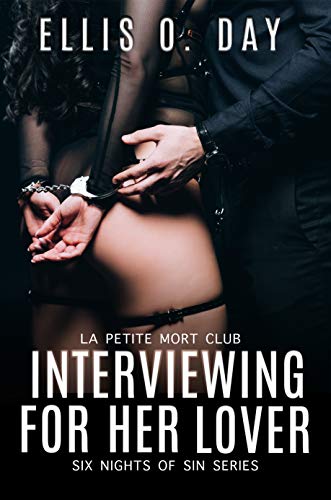 Free $0.99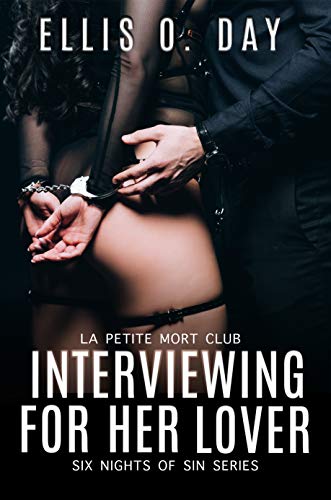 Two strangers come together to explore their deepest desires. After meeting at the erotic La Petite Mort Club, Sarah and Nick take turns acting out their naughtiest fantasies…
Whatever he wants, she'll try.
Whatever she wants, he'll submit.
See how they meet. Feel the attraction. Experience their first night.
"Is this book hot, yes, is it sexy, yes, is it steamy, yes but there is also a love story." – Rosemary M.
"Hot. Sexy. Erotic. Fun. Playful. Touching. Imaginative. This was a series of emotional encounters between two people with powerful attraction and personal issues. — Kae
Interview with the Author
Q. – So, why should someone read the Six Nights Of Sin series?
Because it's hot – really, really hot and it's well written.
The story is kinky and erotic but at the core is love. The two main characters must journey to find that love but it's there waiting for them if they're willing to take a chance. For Sarah, this is her second chance and perhaps her last if she doesn't discover how to move on from the past.
This series also has a rich, alpha male and who doesn't love to read about handsome, billionaires with hearts of gold? I know I love reading these kinds of books and writing them. I truly believe that one of the cornerstones of a great relationship is fabulous sex and my books have that and more.
On top of all those reasons, you'll get your first glimpse into La Petite Morte Club—a sex club where almost anything goes as long as the participants are willing. There will be at least four additional series surrounding this club and possibly more, depending on what characters pop out of the woodwork as we wander deeper into the club and its activities.
Q. – Who should read the Six Nights Of Sin series?
These books are packed full of kinky, explicit sex with some bondage, bdsm and submission scenes. So, they're meant for mature readers of 18 years and older. I don't gloss over the emotions or the actions. It's all there in hot, graphic detail, so get your glass of wine and a fan, and enjoy Sarah and Nick's adventure. Anyone college age and older who likes contemporary romance, new adult and erotic should love this series.
Deal End Date: 2023-07-28