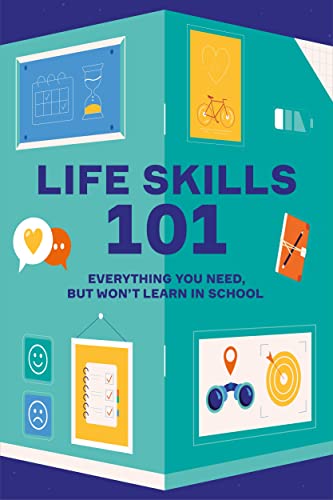 Free $9.99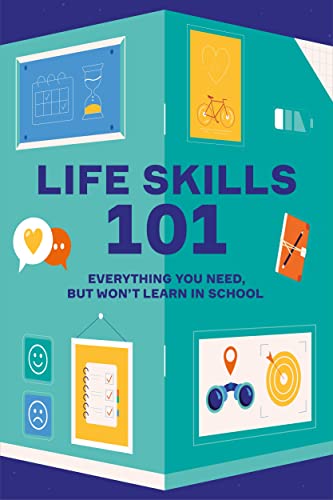 As parents, we want our kids to become successful people with high self-esteem, confidence, and great self-organization skills. There are so many questions they run into growing up, but not a single source of wisdom to answer them all. We get it!
We've found hundreds of best non-fiction books for teens, we read them, we extracted key ideas, organized and visualized them, and… We created a fun visual life-defining book for kids and teens to learn social skills, self-development, confidence, and mindfulness tools in an easy-to-use visual way.
It's a colorful, practical, and engaging 100-page guide to every soft skill for teens your teenage boy or girl needs to be happy. We covered everything from goal definition and time management to reasonable budgeting and children-parents relationships. While applying the scientifically proven method of visual learning, Life Skills 101 is a book for teens that teaches life skills for teens in a way that is accessible and easy to digest. Whether 10 or 18, your kid won't be able to put it down (and neither will you).
✔BOOK FOR TEENS, BY A TEEN: this unique book for teenagers has been written by a mom for her teen girl who then translated it into English. It won't talk down to its readers; it's a much-needed, fresh teen take on the self-help genre
✔ACCESSIBLE TO A WIDE RANGE OF AGES: although this life skills book is primarily targeted towards teens 12-16, the skills in our books for teens are not age-specific; it's never too late or too early to learn and work toward growing into the person you strive to be
✔SCIENTIFICALLY PROVEN WAY TO LEARN: our infographics use attention-grabbing, and relevant illustrations to help your teen learn and retain valuable life skills for kids long-term. Keep their attention with the most visual of all books for teen girls and boys
✔EASY TO DIGEST: short and simple book for teenagers like a social media thread; no-nonsense, no filler language to clog the thought process; skips the fluff so readers can focus on life skills that matter
✔CONNECTS KIDS AND PARENTS: teaches kids life skills their parents want them to perform and helps parents understand their teens better; a great way for parents and teens to bond again by reading and discussing the book for teens
Deal End Date: 2023-01-19