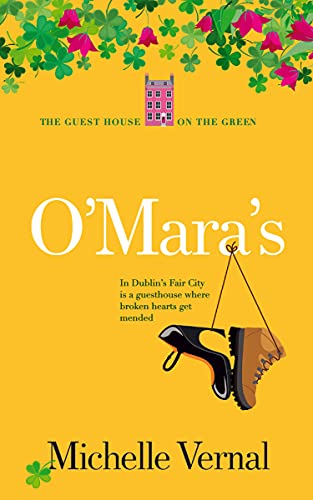 Free $2.99
O'Mara's
by Michelle Vernal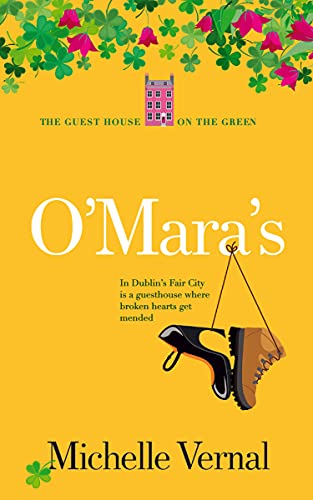 Welcome to the Irish guesthouse on the Green, where Mammy and her girls will make you feel part of the family. Settle in and enjoy your stay at O'Mara's in Dublin, where stories abound, romance lurks and laughter sounds.
Aisling O'Mara fled Dublin with a suitcase and a broken heart, but now she's back and has taken over running the family guesthouse, O'Mara's, opposite St Stephen's Green. Her new role has her dealing with the likes of Mrs Flaherty, a foul-mouthed, rolling-pin-wielding breakfast cook, Idle Ita, self-appointed Director of Housekeeping and the fox who raids the bin out the back. Then there are the guests, the eccentric Millers from America and grumpy Una Brennan, who have her dancing to a merry tune. Some days she's sure the evening salsa dance class she's enrolled in with Quinn, an old friend from her student days, is the only thing keeping her sane, even if he is prone to trampling her toes.
Una Brennan's booked into the guesthouse she used to walk past each morning as a young girl, full of hopes and dreams. She left Dublin more than fifty years ago, vowing she'd never set foot in the city again. What devastating event caused her to go, and what's brought her back to the city now?
Despite an initial dislike of Una, Aisling soon realises their guest's cantankerous exterior hides a lonely woman holding onto long-ago hurts. So she determines to help her heal her past because everybody deserves a second chance.
Other people's problems are easy to solve, though, and when the man who jilted her a week before their wedding shows up saying he made a terrible mistake, Aisling's faced with a decision because everybody deserves a second chance, right? Or has the man she should be with been stepping on her toes for weeks?
Deal End Date: 2023-05-22