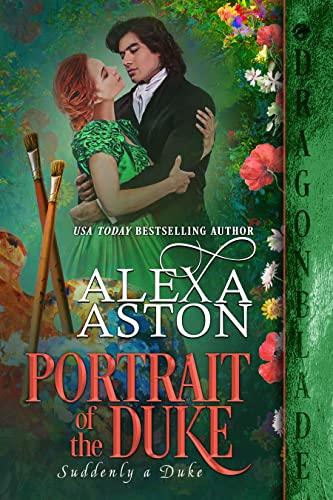 $0.99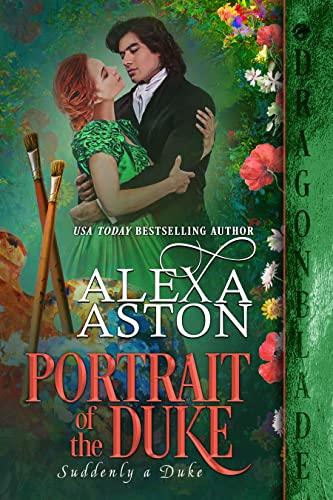 $0.99
Welcome to Suddenly a Duke—the new Regency romance world from USA Today bestselling author Alexa Aston.
Eight titled peers who never expected to become dukes do just that—and are attracted to females whom Polite Society does not believe worthy of the title duchess, due to their desires to be more than typical ladies of the ton.
But these sudden dukes choose to forge their own paths with the remarkable women who are already doing just that—and the resulting love proves that trusting one's heart is always the right choice.
A fun-loving man who has become a staid duke . . .
An independent lady who wishes to pursue her artistic bent . . .
A long-ago meeting which left a lasting impression on them both . . .
Daniel Judson, the Duke of Westfield, changed from a carefree young rogue into a sober duke once faced with a mountain of responsibilities after he assumed his grandfather's title. After seeing both his sisters wed, Daniel knows it is finally time for him to take a wife in order to provide the necessary ducal heir.
Lady Margaret Townsend's come-out was delayed by the ill health and subsequent deaths of her parents. Now an ancient four and twenty, she makes her debut into Polite Society—not to find a husband—but to secure important social connections within the ton in order to acquire commissions to paint their portraits, a dream she has long held.
Sparks surfaced during their initial encounter ten years ago. Their second introduction at the inaugural ball of the Season leaves Daniel certain he has found his duchess, while Margaret is confused by the never-known feelings stirring within her.
Will the duke convince this lady she can have both marriage and her art—or will her stubbornness to follow a chosen path have her miss out on love?
Find the answer in Alexa Aston's Portrait of the Duke, Book 1 in Suddenly a Duke.
Each book in the Suddenly a Duke series is a standalone story that can be enjoyed out of order and can be read for free with Kindle Unlimited.
Suddenly a Duke
Book 1 – Portrait of the Duke
Book 2 – Music for the Duke
Book 3 – Polishing the Duke
Book 4 – Designs on the Duke
Book 5 – Fashioning the Duke
Book 6 – Love Blooms with the Duke
Book 7 – Training the Duke
Book 8 – Investigating the Duke
Deal End Date: 2023-01-28