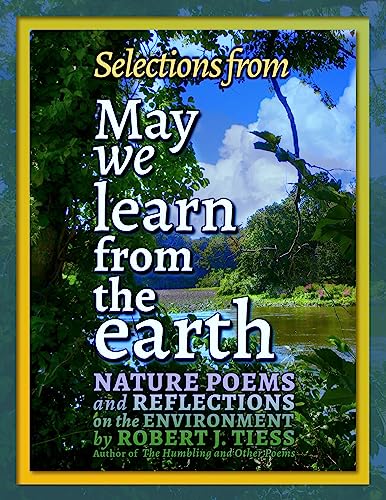 Free $0.99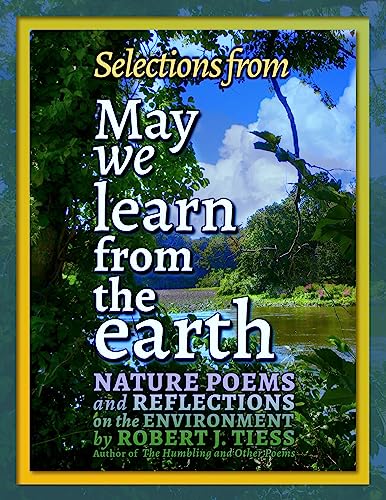 Following his acclaimed debut, The Humbling and Other Poems, Tiess delivers clear, captivating, and compassionate poetry contemplating Earth and nature.
From the opening poems, we become reacquainted with the natural realm, where we may muse on mountains, reflect on rivers, philosophize in forests, and celebrate creation everywhere.
As we journey into Earth, the Beautiful, studying its rivers, canyons, trees, and fields, we learn and grow more mindful of the environment, ecology, and eventually Earth, the Besieged.
Insightful, inspiring, and impassioned with a lyrical love of life, this timely and truthful collection can be enjoyed by nearly everyone, from budding poetry enthusiasts and nature lovers to environmental champions and beyond.
In hopes of encouraging environmental interest and awareness, the author includes several essays from his complete edition of May We Learn from the Earth.
The complete edition of this book includes many more essays, a concise glossary of Earth terms, reading suggestions, websites, and more for readers to discover and explore.
About the Author: Recognized for crafting clear, classic, and compelling poems, Robert J. Tiess has been writing poetry since the 1980s. He is a SUNY New Paltz graduate, where he earned his degree in English Literature, and a lifetime resident of New York State, where he has enjoyed a fulfilling career in public library service. In 2022, his debut poetry collection, The Humbling and Other Poems, became available in print and electronic editions. You can learn more about the author and his works at www.RobertJTiess.net.
Deal End Date: 2023-07-27