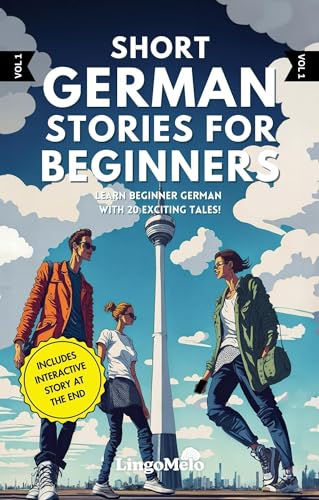 Free $3.99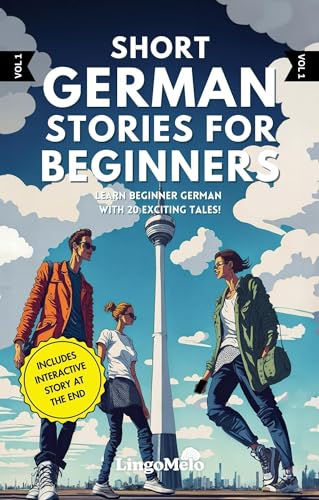 Dreaming of learning German in a fun and engaging way, but having trouble finding the right reading material? Look no further!
Start your exciting German learning journey with 20 engaging short stories!
Learning a language often seems like a daunting task, especially when looking for engaging and accessible reading material. Working through difficult materials or dry textbooks can drain your enthusiasm and slow your progress.
Welcome to our book, where 20 fascinating short stories are waiting for you to enter the world of language and culture.
Designed for both young and adult learners, it offers an exciting journey into the German-speaking world. Each of the 20 short stories has been chosen with care to cover a variety of subjects, including vivid colors, fascinating animals, bustling professions, and mouthwatering culinary experiences.
As you dive into these engaging narratives, you'll learn new words with ease, understand fundamental grammar rules, and gain insightful cultural knowledge. You will be able to bridge the language barrier and fully immerse yourself in a rich cultural exchange by using these stepping stones to have meaningful discussions with German native speakers.
What makes "Short German Stories for Beginners" stand out:
Say goodbye to the language barrier! Each story is crafted with simplicity in mind, using easy-to-understand vocabulary and sentence structures that let you understand and engage from the start.
To guide you on your adventure, we've provided brief descriptions for each story. These overviews offer insights into the story's themes, characters, and plots, allowing you to choose the perfect story for your language journey.
We believe that books with eye-catching pictures enhance reading enjoyment. With a delightful layout and vibrant illustrations, each page of Short German Stories for Beginners reveals a new world of creativity and discovery.
Accelerate your language growth with a complete list of essential vocabulary, alphabetically listed with translations. In addition, challenging comprehension questions follow each story, reinforcing your understanding and language proficiency.
As part of our unwavering commitment to engaging learning experiences, we've included a special interactive story at the end of the book. Actively participate in the narrative, where your choices affect the outcome, providing instant feedback on your language skills and decision-making abilities.
Language learning doesn't have to be tedious or frustrating. Join us on this extraordinary language adventure and let the fascination of storytelling guide you to master German with joy and enthusiasm! Take the first step on your journey to linguistic wonders and get your copy of Short German Stories for Beginners today!
Deal End Date: 2023-11-09