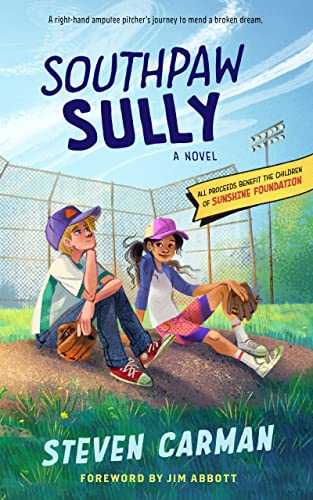 $4.99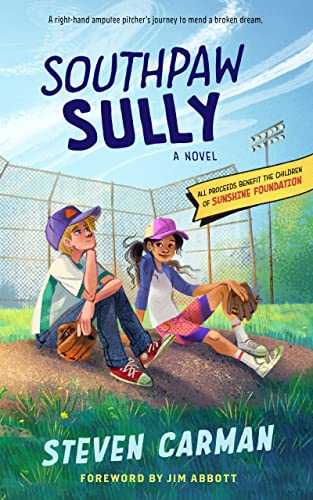 $4.99
NEW RELEASE!
A dream worth fighting for …
Sully, fourteen, is determined to learn how to pitch as a right-hand amputee. Struggling to adjust to life after the accident that took his own hand and his twin brother's life, Sully seeks to realize the big dream he and his bro once shared: to bring home a first-ever championship for their town in an annual baseball tournament.
As Sully leads his team on an exciting Cinderella run in the tourney, a bully from a rival team will stop at nothing to ensure there's no fairytale ending. When a distressing situation unfolds, Sully must choose between the game he loves and being there for his family.
_________________________________
BONUS: Enjoy a foreword written by Jim Abbott, a famed former Major League Baseball pitcher who never let his birth defect of having only one hand stop him from pursuing his dreams.
_________________________________
★★★★★ All proceeds benefit the children of Sunshine Foundation, an amazing charity that dedicates itself to answering the dreams of children facing a wide variety of health and other challenges.
Deal End Date: 2023-05-26