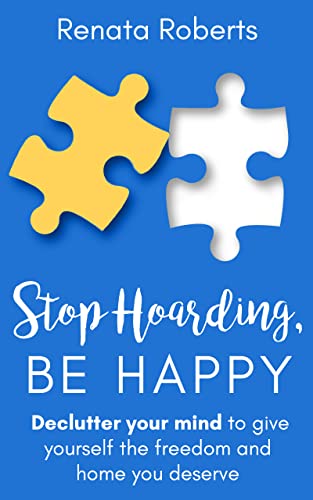 Free $5.99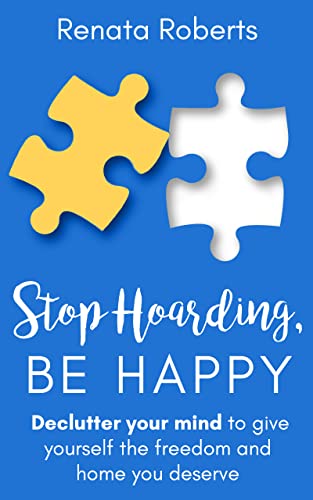 Are your thoughts as cluttered as your home?
Hoarding can affect more than your home—it can also affect your mind, causing procrastination and overwhelm in your life.
Perhaps you are finding it hard to get started with a big project at work, and as the deadlines loom you are stuck fighting your own thoughts. You might even be anxious about the past, and this makes you feel stuck.
Maybe there is a large task at home that you have been putting off for some time, waiting until motivation strikes and you finally get it done. It is possible to understand the inner works of clutter and love your home again.
Are you motivated when starting out, but easily lose motivation to continue or complete a mountain of a task? When we understand that stuff create stress, organizing your mess can create peace of mind and you can love your simple life.
If this sounds like you, then Stop Hoarding, Be Happy is a book you cannot afford to miss. This book will help you simplify and declutter your life and family by discovering the reasons behind your hoarding and cluttering behavior.
Say: "this is my life" and clear up your family clutter and mental mess.
Stop Hoarding, Be Happy will help you understand what motivates your behavior and simplify your outlook on life.
Mental decluttering is an incredibly fulfilling process, but it is one that daunts us, causing many of us to put off or ignore it completely. Start today and love your life again.
Stop Hoarding, Be Happy will help you discover:
why your thoughts determine your behavior.
steps you can take to change your mindset.
the value of decluttering your space, mind, emotions, relationship, and time.
how to implement change in a lasting way.
Grab a copy of Stop Hoarding, Be Happy today!
clear up family clutter
Deal End Date: 2023-04-04