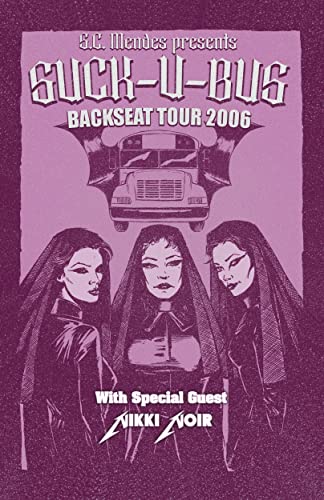 Free $0.99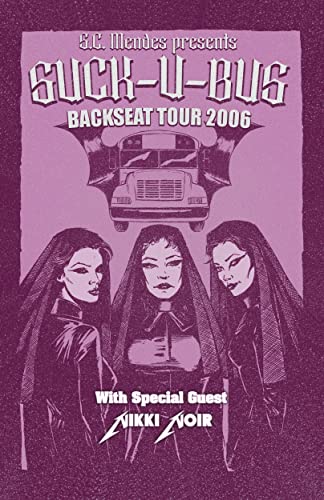 Sinners and saints must be equally vigilant…
"On June 6th, 2006, three friends entered a pact with a succubus. Musical fame and fortune would be theirs provided the women could fulfill the demon's need for sexual energy with willing spirit spouses.
Both parties agreed, and Suck-U-Bus was born."
That's what the website claimed. But it was just a gimmick to sell tickets. Or so Lisa Hummer thought.
After her brother gets a backstage bus-pass, she isn't so sure. A strange woman warns them the succubus has marked Danny for more than sex, and it isn't long before Danny goes missing.
Following the clues, Lisa uncovers a trail of chaos wherever the band plays. She can't be certain if there is a nefarious plot or if it's simply a bizarre series of coincidences.
Is the succubus real or is it all in her head?
"Nikki Noir and S.C. Mendes are a match made in hell!" – NIKOLAS P. ROBINSON, author of Innocence Ends
"Equal parts Elmore Leonard, Chuck Palaniuk, and Gillian Flynn, Nikki Noir definitely lives up to her name." – John Palisano, Bram Stoker Award-winning author
"Mendes knows how to weave a mystery" – Joseph Sale, author of Dark Hilarity
"Nikki Noir is a sultry new voice in erotic horror, one you should watch as closely as a black widow in your bedsheets" – Kristopher Triana, Splatterpunk-Award winning author of Toxic Love
Deal End Date: 2023-07-08