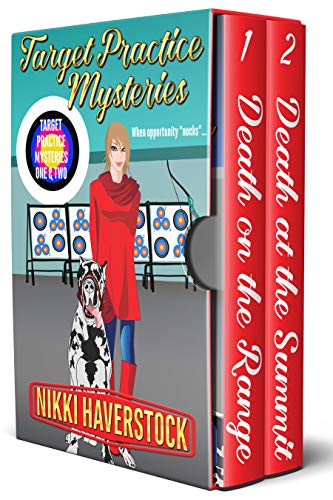 Free $4.99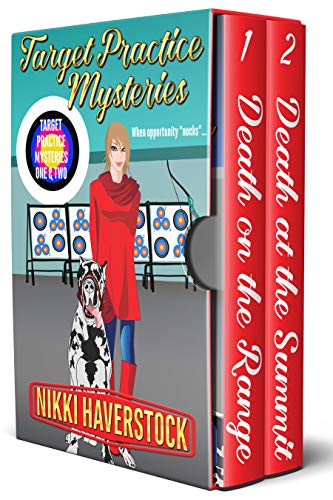 Di has a new job, and an unexpected side gig as an amateur sleuth. Target Practice Mysteries is a funny cozy mystery series about starting over again, taking wild chances, and being adopted by a dog named Moo. Heartwarming and sweet with a slow-burn romance!
Target Practice Mysteries 1 – 2
Death on the Range
When a competitive archer is murdered at the training facility where Di has just started working, she's thrust into the middle of an unofficial investigation before she can even settle into her new life.
With her roommate Mary and a Great Dane named Moo, she begins to unravel the mystery around the death of the victim, but can they solve the case before they find themselves in the killer's sights?
Death at the Summit
When a new Westwood employee with old grudges is murdered during the brand summit, Di starts investigating with roommate Mary and Great Dane Moo at her side.
After a snowstorm strands all the suspects at the Westmound Center and the only cop present asks Di and Mary not to get in the way, they have to keep a low profile.
It's no surprise that Mac was murdered. He was a sexist bigot who used his business to take advantage of others prior to being bought out by Westmound. With so many suspects, will they be able to find the real killer?
A humorous cozy mystery for every sleuth in the family
Deal End Date: 2023-07-19