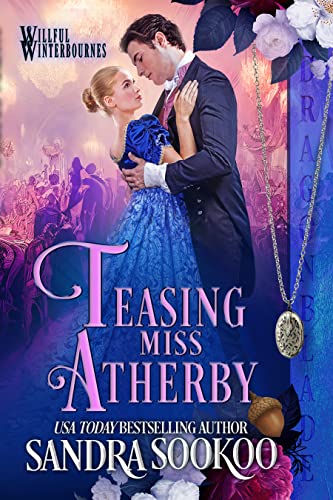 $0.99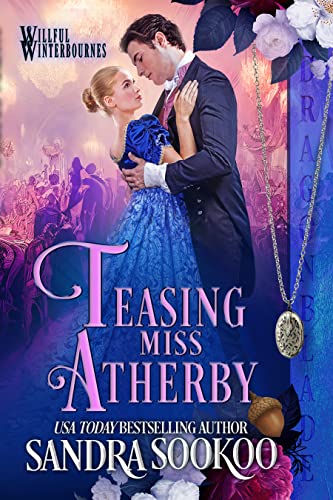 $0.99
Life is quite dull unless adventure is in the offing… Miss Louisa Atherby is back in London, but she'd rather be flitting about the world, poking into hidden places of mystery, doing something worthwhile. Though she's a distant cousin, she is part of the Winterbourne family, and since her parents are dead, she yearns for the connection only family can bring. Yet the shocking news she's discovered might tear that apart and destroy everything she's ever wanted.
Without purpose, a man is useless…Major Hugh Pritchard has experienced a run of misfortune since the war ended. Thwarted in love, he still wishes to settle down and put a spark back into his existence. When his sister suggests attending a Valentine's Day ball, he agrees with alacrity especially since the mysterious Miss Atherby will be there. As he sets forth to possibly win her heart or fall into scandal, her less than savory mission might devastate those plans.
Love is a messy prospect at best… While Louisa is against marriage and the restrictions it will bring, an old flame from Hugh's past surfaces to add complications to an already tempestuous romance. As the Winterbournes scramble to make sense of Louisa's shocking discovery, the desire simmering between her and the major ignites into an inferno, adding yet another possible on-dit against the family name. But Cupid is nothing if not persistent, and by the ball's end everything will change. Only choosing love will make the difference.
Read free in Kindle Unlimited!
Willful Winterbournes
Romancing Miss Quill
Pursuing Mr. Mattingly
Courting Lady Yeardly
Teasing Miss Atherby – Novella
Deal End Date: 2023-02-04