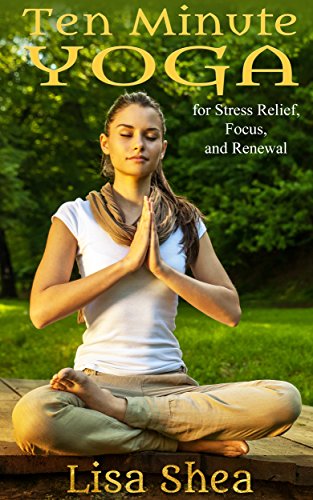 Free $0.99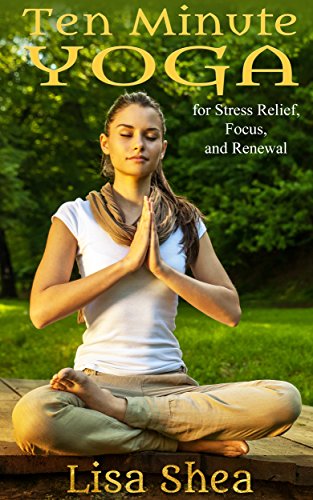 SHORT VERSION – TEN MINUTE ROUTINE

In our rushed, hectic, go-go-go modern world, it can be hard to remember to take care of yourself. But this one body is all each of us has to make it through an entire lifetime. What we do to our bodies – the stress we subject them to, the damage we do to the muscles and ligaments – stays with us every waking moment. We owe it to ourselves to nurture this delicate vehicle which moves us through our world.

Ten Minute Yoga for Stress Relief, Focus, and Renewal is the short version of my full hour-long routine. It can be used when you travel, when you're busy, and pretty much any other time that you need to keep your time quick. Both this and my full-length yoga book are FREE on all systems.

Study after study finds that yoga helps with lower back pain, depression, energy levels, balance, post-traumatic stress, focus, sleep, and much more. Whether you need to reset after a busy day or wish to have more joy in your daily life, yoga can help. It nurtures your body and embraces your soul.

Join us to take that first step forward into a healthier, happier you.

Namaste.

Ten Minute Yoga for Stress Relief, Focus, and Renewal is intended to be free on all systems, to help those who are in need of support find a step toward a more contented life. If the system you are currently on requires a charge to download, all author's proceeds will benefit battered women's shelters. It is the short version of my longer yoga book, which is also free. Together they ensure you are able to do yoga every day no matter what life throws at you.

If you have never done yoga at all, I highly recommend you start with a live human being helping you in person. That person can ensure you hold the poses in a healthy, safe way. If you don't have access to a human, at least use a video of some sort to see the poses in motion. It's like learning the harp or learning to swim – you need to see how the whole body moves. My book then helps you understand my personal sequence of poses, to create an atmosphere of stress relief and forgiveness.

Feel free to contact Lisa if you have any questions about her routine – she's happy to help!
Deal End Date: 2023-01-11