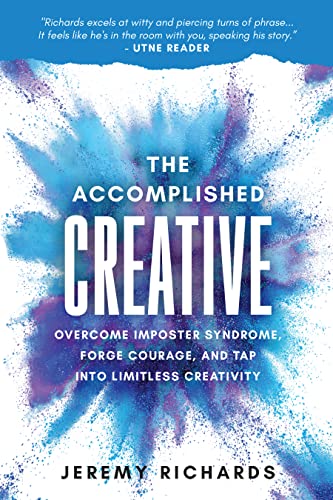 Free $0.99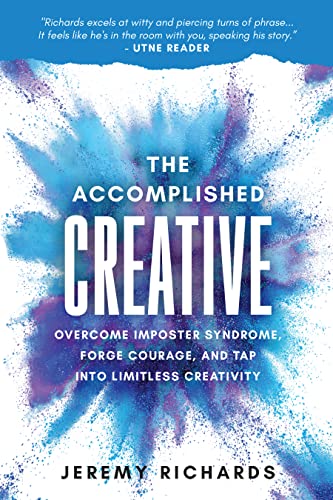 Feeling stuck and unsure of yourself? Tired of the constant self-doubt and insecurity holding you back from living your best life? It's time to end that negative self-sabotage and open up a world of limitless creativity and personal growth.
Get ready to laugh out loud while you learn the skills and strategies to stop doubting your talents and start exuding confidence.
Inside The Accomplished Creative: Overcome Imposter Syndrome, Forge Courage, and Tap Into Limitless Creativity, you'll discover:
● why imposter syndrome takes control of your unsuspecting mind (p. 9)
● why most personal development books fall short in changing your behavior (p. 25)
● significant techniques to create more certainty and clarity (p. 54)
● the improvisational way to retrain your brain (p. 75)
● which self-care methods work best to balance your mind and prime your creativity (p. 147)
● how to separate myth from reality with evidence-backed techniques you can apply today (p. 158)
Plus, you'll get practical exercises throughout the book to keep you enthusiastic about the process!
Writer Jeremy Richards brings his improvisation and leadership skills to this energetic ride toward positivity and poise. His personal, relatable examples and connections will help you achieve your new, determined mindset.
This irreverent, hilarious page-turner is sure to have you feeling accomplished as you step out of the corner and release your creativity into the world.
Praise for Jeremy Richards:
"Richards excels at witty and piercing turns of phrase … It feels like
he's in the room with you, speaking his story."
— Utne Reader
"Damn! That Jeremy Richards is pretty good."
— Mos Def, rapper and actor
"Not to take anything away from Mos Def, but J. Richards is more than pretty good. He is damn fine, super smart, and a fine dresser to boot."
–John Hodgman, actor and author of Vacationland and Medallion Status
"Jeremy has an instinctive way to communicate with people. He years of experience make him an innovative leader, trainer and team-builder. He can inspire a group to move mountains."
–Kent Whipple, Story Coach and Marketing Director
Deal End Date: 2023-03-02