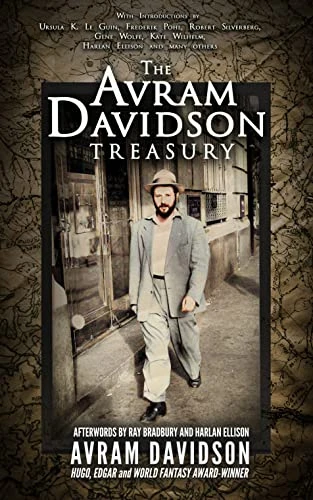 Free $6.99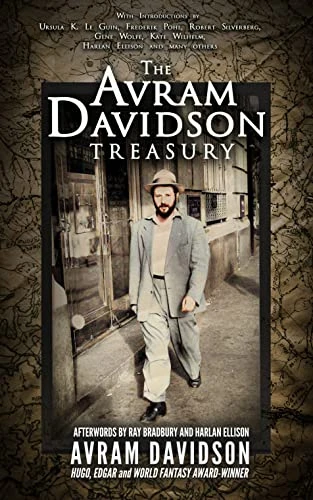 Avram
Davidson was one of the great original American writers of the 20th
century. He was erudite, cranky, Jewish, wildly creative, and sold most
of his wonderful stories to pulp magazines. They are wonderful. Now his
estate and his friends have brought together a definitive collection of
his finest work, each story introduced by an SF luminary. This is a
volume every lover of fantasy will need to own.


Introductions or afterwords by:



URSULA K. LE GUIN




RAY BRADBURY




ROBERT SILVERBERG




DAMON KNIGHT




GENE WOLFE




POUL ANDERSON AND KAREN ANDERSON




WILLIAM GIBSON




GARDNER DOZOIS




GRANIA DAVIS




MICHAEL SWANWICK




GWYNPLAINE MACINTYRE




GREGORY BENFORD




ALAN DEAN FOSTER




GUY DAVENPORT




JOHN M. FORD




MELISA MICHAELS




JOHN CLUTE




PETER S. BEAGLE




MARTHA SOUKUP




KATE WILHELM




GREGORY FEELEY




EILEEN GUNN




BILL PRONZINI




FREDERIK POHL




HENRY WESSELLS




SPIDER ROBINSON




JAMES GUNN




THOMAS M. DISCH




ED FERMAN




JACK DANN




HARLAN ELLISON




RICHARD A. LUPOFF




ETHAN DAVIDSON




MIKE RESNICK




LUCIUS SHEPARD




F. M. BUSBY




FORREST J. ACKERMAN




ALGIS BUDRYS




DARRELL SCHWEITZER




RAY NELSON
Deal End Date: 2023-04-27