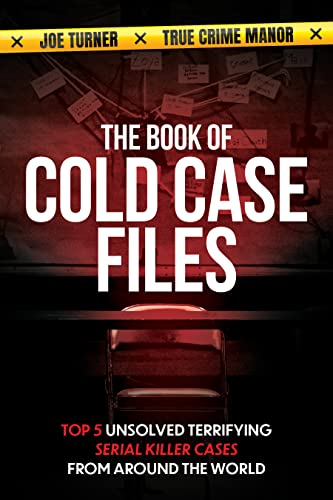 Free $4.99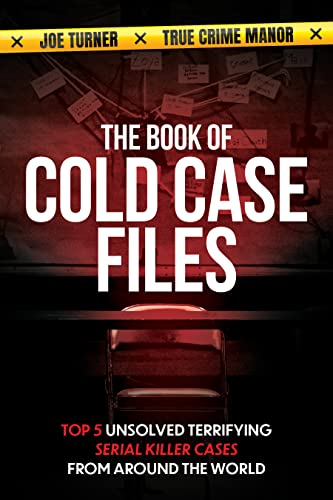 Unsolved: Top 5 Serial Killer Case Files from Around the World
Abducting victims in broad daylight, just meters away from their loved ones. Murdering a group of teenagers in minutes.
Performing unimaginably cruel crimes and… Getting away with it.
Disturbing cases of serial killers on the loose.
Get Your Copy & Start Reading Instantly.
Did You Come Face to Face with a Serial Killer?
Is there a serial killer in your town, lurking in the shadows, looking for the next victim?
Did you brush against each other on the street, make eye contact or exchange a smile?
There are serial killers on the loose all over the world and nobody knows who they really are.
Their Stories Have Been Buried by Time.
Like lions, they hunted their prey, targeting unsuspecting victims.
Communities, once shaken by terror, returned to normal. Forgetting that the beast is still creeping.
Are They Going to Strike Again?
Twisted enough to violently kill. Intelligent enough to get away with it. Arrogant enough to do it over and over again.
Nobody knows when they'll strike next.
Dive Into the Dark Reality of Unsolved Murder Cases
Read the detailed accounts of the most disturbing unsolved serial killer cases from around the world.
Five Killers. Over 30 Bodies.
Plot twists, mysterious circumstances and spine-chilling accounts—each page more petrifying than the last.
This book dissects 5 unsolved serial killer case files from different parts of the world:
Russia's Dull Eyed Maniac

Finland's Cold Blooded Murderer

Long Island's Mystery Slayer

Soka Forest's Killer

Cleveland's Butcher

Each chapter explores in explicit detail the serial killers' playgrounds, methods, victims, and the evidence and witness accounts from official investigations.
Real Crime Case Files on Your Device
Purchase your copy of the Top 5 Unsolved Serial Killer Case Files directly to your device and start reading today.
Deal End Date: 2023-02-05