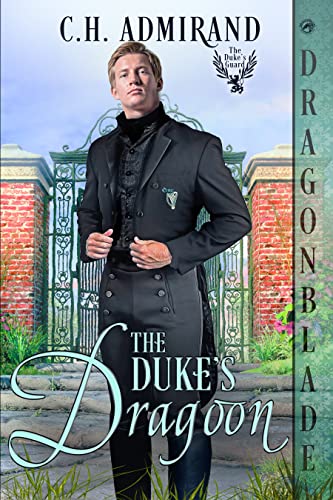 $0.99 $2.99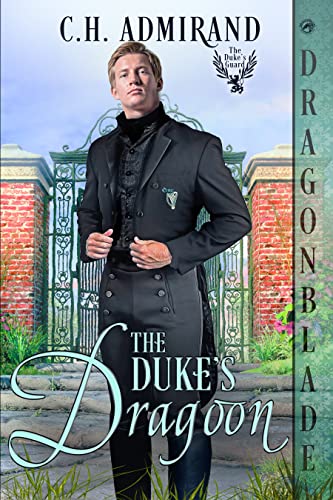 The Duke's Guard: The men in black who have sworn an oath to protect the Duke of Wyndmere and his family from enemies that would stop at nothing to discredit and destroy him!
Mollie Malloy happily works for the Duke and Duchess of Wyndmere in the Lake District, until the day her head is turned, and her heart is lost to the heartbreakingly handsome member of the duke's guard—Finn O'Malley.
Finn is tempted by lovely Mollie and cannot afford to be. When he can no longer ignore the slip of a lass, he requests a transfer to the duke's crumbling tower on the coast of Cornwall. When she discovers Finn asked to be transferred to Cornwall, she is devastated.
He sweeps back into her life when the head of the duke's guard is injured. Finn struggles with his control—and the need to honor his vow to protect the duke and his family. Mollie cannot resist the smoldering desire in Finn's emerald eyes.
Duty calls and Finn returns to Cornwall. He and his men struggle to protect those rebuilding Penwith Tower, while smugglers and wreckers ply their trade in the caves beneath the duke's ancient tower. Rumors abound that the local excise official has been looking the other way and lining his pockets. The official decides it's time to get rid of O'Malley—the same time Finn receives an urgent message from Mollie.
He returns to Wyndmere Hall to discover Mollie's carrying his babe, but not ready to accept his proposal. She wants to marry for love—not for the protection of his name. He's torn: should he leave his new bride in the safety of Wyndmere Hall—or would she be safer by his side?
It is only when the hangman's noose is around Finn's neck that he realizes the feisty lass has always held his heart.
Danger stalks in the night, but it will have to get past The Duke's Dragoon before he will let harm come to those he has sworn to protect with his strength, his heart, and his honor.
The Duke's Guard
Book 1 – The Duke's Sword
Book 2 – The Duke's Protector
Book 3 – The Duke's Shield
Book 4 – The Duke's Dragoon
Book 5 – The Duke's Hammer
Book 6 – The Duke's Defender
Book 7 – The Duke's Saber
Book 8 – The Duke's Enforcer
Book 9 – The Duke's Mercenary
Book 10 – The Duke's Rapier
Book 11 – The Duke's Man-at-Arms
Book 12 – The Duke's Lance
Book 13 – The Duke's Champion
Book 14 – The Duke's Sharpshooter
Book 15 – The Duke's Cavalier
Book 16 The Duke's Blade
Deal End Date: 2023-03-18