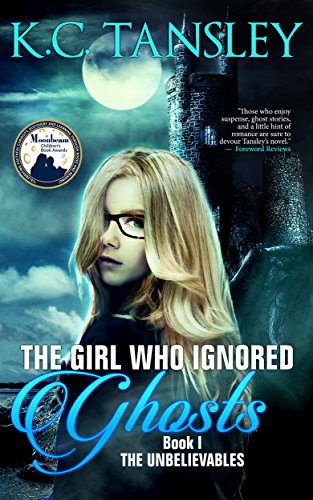 Free $0.99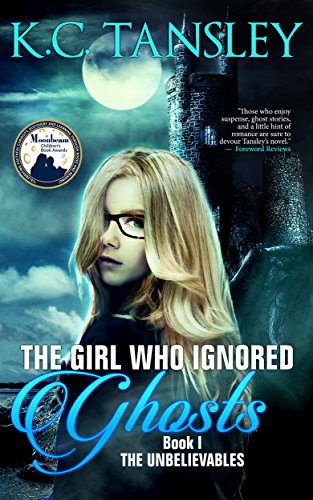 "In THE GIRL WHO IGNORED GHOSTS, K.C. Tansley has crafted a compelling, magic-tinged mystery that spans generations. At once haunting, poignant, and tragically romantic, THE GIRL WHO IGNORED GHOSTS is not to be missed. Ignore at your own peril." —Chris F. Holm, Anthony Awards winner and author of the critically acclaimed Collector Trilogy
She tried to ignore them. But some things won't be ignored.
Kat Preston doesn't believe in ghosts. Not because she's never seen one, but because she saw one too many. Refusing to believe is the only way to protect herself from the ghost that tried to steal her life. Kat's disbelief keeps her safe until her junior year at McTernan Academy, when a research project for an eccentric teacher takes her to a tiny, private island off the coast of Connecticut.
The site of a grisly mystery, the Isle of Acacia is no place for a girl who ignores ghosts, but the ghosts leave Kat little choice. Accompanied by her research partner, Evan Kingsley, she investigates the disappearance of Cassie Mallory and Sebastian Radcliffe on their wedding night in 1886. Evan's scientific approach to everything leaves Kat on her own to confront a host of unbelievables: ancestral curses, powerful spells, and her strange connection to the ghosts that haunt Castle Creighton.
But that's all before Kat's yanked through a magic portal and Evan follows her. When the two of them awaken 129 years in the past with their souls trapped inside the bodies of two wedding guests, everything changes. Together, Kat and Evan race to stop the wedding-night murders and find a way back to their own time—and their own bodies—before their souls slip away forever.
THE GIRL WHO IGNORED GHOSTS is a fast-paced YA time-travel murder mystery novel that combines time-traveling, paranormal, and gothic mystery genres to weave a tale full of ancestral curses, powerful spells, strange connections, and inherited surprises. The novel is sure to delight fans of K.M. Shea's Magiford Supernatural City books and Joanna Reeder's In Her Dreams trilogy.
2017 EPIC's Ariana Cover Design Awards Finalist
2017 EPIC's Ebook Award Finalist
2016 Moonbeam Children's Book Awards Gold Winner
2016 Killer Nashville Silver Falchion Judges' Choice Awards Winner
2016 National Indie Excellence Awards Finalist
2016 International Book Awards Finalist
2015 Readers' Favorite International Book Awards Finalist
Related subjects include: horror and ghosts, family saga, Connecticut, New England, paranormal mystery, series, romance, historical fiction, boarding school, castle, teen girls, and young adult.
Deal End Date: 2023-08-09