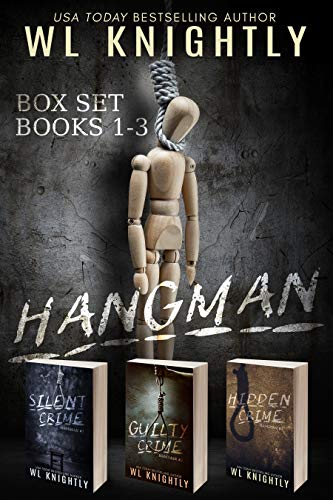 Free $9.99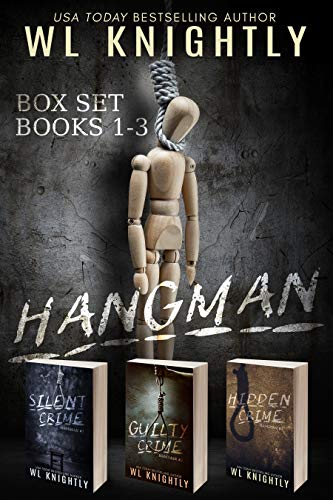 3 Mystery books for your reading pleasure.
Silent Crime
This world is evil.
My mother used to tell me that evil only comes to those who are looking for it, and maybe she was right.
Corruption and death walk hand and hand in this town. I refuse to give in, but giving up seems to be my only option.
As a detective, I've seen enough killing for ten lifetimes, and now, leaving is the only way to keep my sanity.
I never thought that my last case while training my replacement would have a stranglehold on me personally.
It's like the Hangman is placing the noose around my neck, and the rope is only getting tighter.
Guilty Crime
With new victims in his sights, the Hangman will stop at nothing to get his revenge, even if it means dragging Detective Jake Thomas down with him.
After making it personal, Jake is even more hellbent on solving the case, even if it means delaying his early retirement.
But when his only informant skips town and Jake finds most of the truth has been buried, not only with missing case files but in his own mind, can he and Detective Jo Calloway unlock the clues they need to bring the Hangman to justice before Chief O'Connor becomes the next victim?
Hidden Crime
Now that Detective Jake Thomas knows the Hangman's true identity, he's on the path to wrapping up the case, but when a revelation about Jo's family makes waves between them, will they be able to see eye to eye and make it happen, or will the truth put obstacles in their way?
When Kyle Young comes to town with an agenda of his own, it puts him straight in the Hangman's sights. Will the Hangman's revenge plot go as planned, or will he find himself with some unhealthy competition?
Deal End Date: 2023-01-10