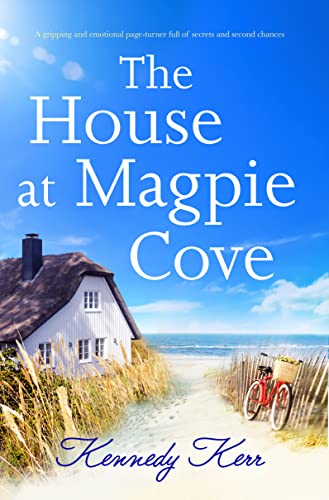 Free $0.99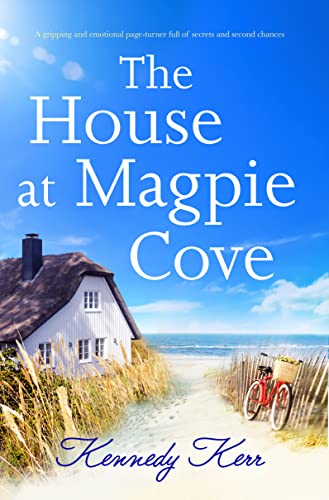 'What a delight. I was totally transported to the wind-swept shores of Cornwall… Full of fabulous surprises, I cannot praise it enough.' Goodreads Reviewer, ⭐⭐⭐⭐⭐
The Cornish beach house creaked in the salty sea wind and, from the weathered wooden porch, Mara watched a lone magpie circle above. It was silly to think that her mother's spirit was still with her, but Mara felt as if there was something keeping her here. A secret that needed to be told…
When Mara Hughes inherits her late mother's tumbledown beach house overlooking the bright, sandy sweep of Magpie Cove, it couldn't have come at a worse time. With her marriage on the rocks and her husband threatening to take the family home, the beach house – with all the bittersweet memories it holds – might be the thing that finally sends Mara's world crashing down around her. She tells herself she'll only spend a few days there: sell it and move on to rebuilding her life.
When Mara arrives, the house is in a worse state than she feared – holes in the bedroom ceiling, birds' nests in the attic and the beautiful, wrap-around porch on the brink of collapse… but she loves it anyway. With all its history it feels like the last link to her late mother and, determined to do whatever it takes to keep it in the family, Mara strikes a deal with local handyman – and town heartthrob – Brian Oakley to save the crumbling cottage from ruin.
But when a box of unopened old letters arrives on her new doorstep – a bequest from her mother's will – Mara's resolve to save the beach house will be tested to the limit. Because Mara's mother's perfect childhood in Magpie Cove was forever spoiled by one haunting summer afternoon, and the letters contain a secret about her family that Mara can scarcely believe to be true…
A story of secrets, family and forgiveness, this heartfelt read set in beautiful Cornwall is perfect for fans of Shari Low, Veronica Henry and Fern Britton.
What readers are saying about The House at Magpie Cove:
'This is exactly what I needed… A book full of hope, new starts, sense of community and changes… such an enjoyable and engrossing story and you cannot help rooting for the characters… a poignant and heartwarming story… I couldn't put it down and it kept me hooked.' Goodreads reviewer, ⭐⭐⭐⭐⭐
'Totally transported to the windswept shores of Cornwall for the most intriguing read… this book was full of fabulous surprises, I cannot praise it enough.' Goodreads reviewer, ⭐⭐⭐⭐⭐
'A delightful story about new beginnings and healing.' Goodreads reviewer
'Had trouble putting it down… Would highly recommend.' Goodreads reviewer
'I loved this book. Read in a night. Brilliant… All the secrets Mara's mother had made a great story. A must read.' Goodreads reviewer, ⭐⭐⭐⭐⭐
'I loved the setting. Set in Cornwall… It's such a good page-turner… it's definitely a book that will have its readers captivated.' Goodreads reviewer, ⭐⭐⭐⭐⭐
Deal End Date: 2023-03-20