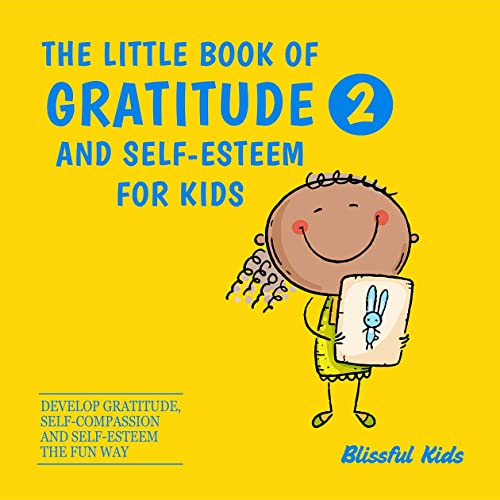 Free $9.99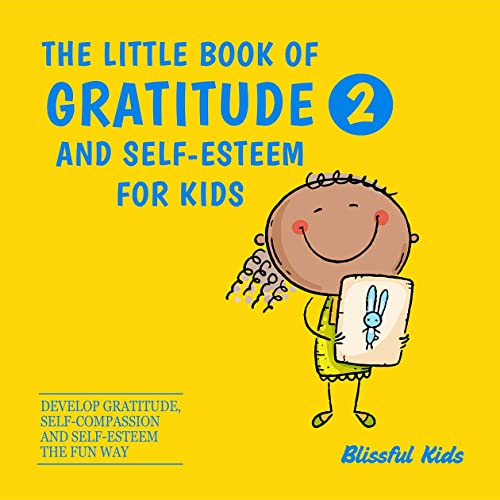 From Amazon #1 Best Selling Children's Psychology Author.
Discover a fun and effortless approach to instill gratitude and self-esteem in children, fostering their emotional well-being and personal growth.
With its helpful prompts, this book is like a wonderful little pep talk, encouraging children to recognize their own unique qualities and learn positive self-talk.
Simply open the book and read a fun prompt to get your children thinking about all the good things about themselves while boosting optimism, kindness, and self-esteem.
The Little Book of Gratitude and Self-Esteem for Kids Vol 2 helps you:
• Easily engage kids with a variety of playful gratitude prompts
• Practice simple positive self-talk for children
• Make your own "positive self-talk jar"
• Nurture self-esteem, self-confidence, optimism and resilience
• Read together or have your children read the book to feel better and calmer
• Practice and connect with children in kindergarten, school, and at home
And best of all …
Use the book as many times you want, the prompts encourage new ideas every time!
Start enjoying the benefits of a playful gratitude practice with volume two in our series of self-regulation books for kids.
Enjoy this fun way to connect and experience gratitude with your children. You'll be happy you did!
Deal End Date: 2023-05-22