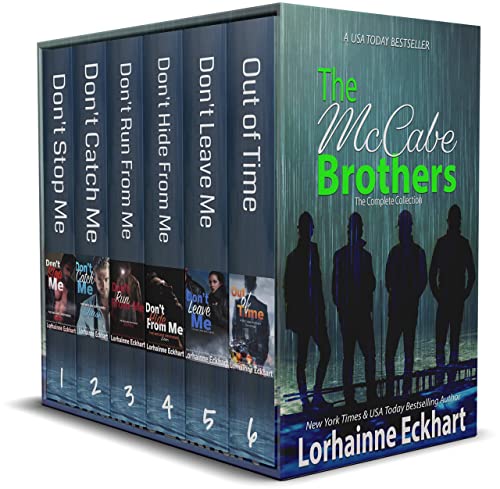 $2.99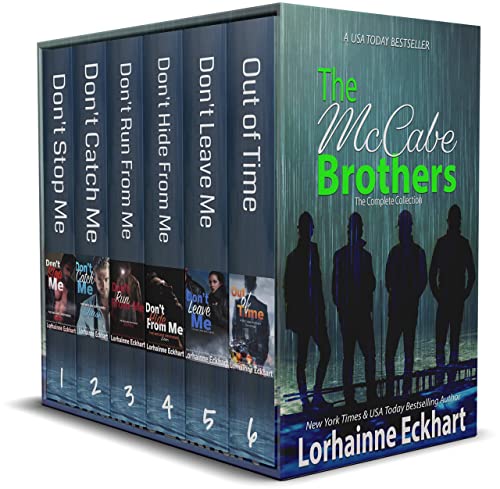 $2.99
Now a USA Today bestseller
Join the five McCabe siblings on their journeys to the dark and dangerous side of love! An intense, exhilarating collection of romantic thrillers you won't want to miss.
This collection includes all the books in this new spinoff series. Don't Stop Me, Don't Catch Me, Don't Run From Me, Don't Hide From Me, Don't Leave Me, and Out of Time
Don't Stop Me (Vic): Fifteen years ago, Vic McCabe was headed down a one-way road to destruction with the love of his life. But then the unthinkable happened, a mistake that changed their lives forever.
Don't Catch Me (Chase): He stopped a robbery. Now he has to do the right thing.
Don't Run From Me (Aaron):Fresh out of the fighting circuit and to those that didn't know him, Bad Boy Aaron McCabe seemed as if he had it all. Except what everyone doesn't know is the nightmares that haunt him, the woman he loved who left him and a tragedy that's driven him to who he is today.
Don't Hide From Me (Luc):Sometimes what we can't see is standing right in front of us all along.
Deal End Date: 2023-02-02