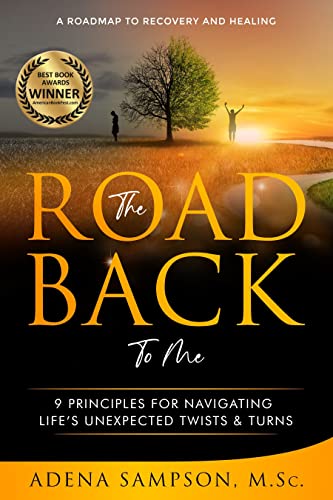 Free $6.99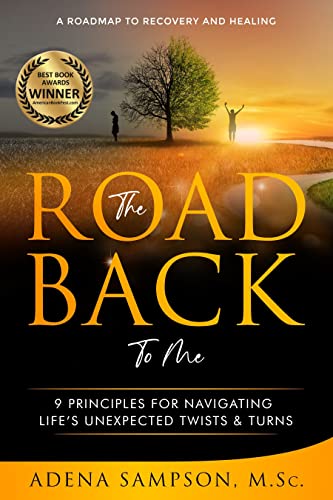 "Only from the ashes of who we once were, can we rise up to become who we're meant to be…"
There comes a time in each of our lives when everything seems like it's falling apart—our relationships unravel, our health declines, our finances crumble—and it can be easy to allow these circumstances to define us. When these seemingly insurmountable obstacles arise, we have two choices: to use our circumstances as an excuse to stay stuck, or to face our fears and move through them.
In 2008, Adena's world came crashing down! Her story is one of excruciating heartbreak, severe chronic illness, and financial devastation—a 12-year journey that had her fighting for her life. Since then, she has taken everything she has learned about thriving in the face of adversity and is sharing those lessons with others as a roadmap to recovery and healing. In The Road Back To Me, Adena Sampson reveals 9 foundational principles that have helped countless people transform their lives.
In this life-changing book, you'll discover:
How early trauma affects health across a lifetime and how having compassion is key when identifying your childhood wounds, codependent relationships, and failed attempts to fix things
How to understand the driving force behind the self-sabotaging thoughts and behaviors that are holding you back, redefine the way you measure success, and adopt new empowering habits and beliefs that will improve your quality of life
How to forgive and let go of grief, no matter how someone may have hurt you in the past, and build a stronger sense of rapport, confidence, and trust in yourself and in all your relationships
How to uncover your authentic self by rekindling the joy in your life, reigniting your passion, and unlocking your true potential
How to build resilience so that you can bounce back with courage, clarity, and purpose
Overall you'll experience a newfound freedom, bridging the gap between where you are and where you are meant to be—a happier, healthier, more empowered you!
Winner of the 2021 Best Book Awards – Order Now
Deal End Date: 2023-08-08