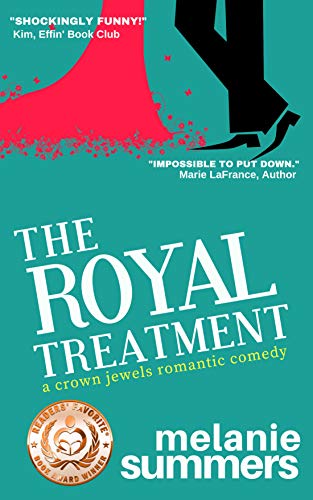 Free $3.99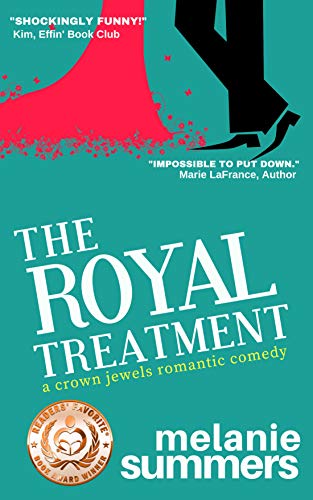 ~ A Crown Jewels Romantic Comedy, Book 1 ~
For fans of Bridget Jones and The Princess Diaries comes a laugh-out-loud, feel-good comedy with a sizzling side of romance…
Ultra-private, ridiculously handsome Crown Prince Arthur has always gotten by on his charm. But that won't be enough now that the Royal Family is about to be ousted from power once and for all. When Prince Arthur has to rely on the one woman in the kingdom who hates him most, he must learn that earning the love of a nation means first risking his heart.
Twenty-eight-year-old Tessa Sharpe, a.k.a. The Royal Watchdog, hates everything about Prince Arthur. As far as she's concerned, he's an arrogant, lazy leech on the kingdom of Avonia. When he shocks the nation by giving her the keys to the castle, Tessa has no choice but to accept and move in for two months. It's lust at first sight, but there's no way she can give in to her feelings—not if she wants to have a career or a shred of pride left when her time at the palace ends…
Can two natural enemies find their forever in each other's arms, or will they ruin each other to save themselves?
***
A gorgeously funny, romantic, and seductive modern fairy-tale…I have never laughed out loud so much in my life…incredibly funny, witty, romantic, swoony…wonderfully charming and deliriously dreamy… ~MammieBabbie Book Club
Absolutely brilliant…original…hilarious…I have to HIGHLY HIGHLY HIGHLY RECOMMEND The Royal Treatment to EVERYONE! ~ Jennifer, The Power of Three Readers Book Blog
Filled with witty and sarcastic humour, along with massive sexual chemistry…The Royal Treatment is the ultimate rom-com. ~ Tara, Bare Naked Words Reviews
2018 READER'S FAVORITE AWARD BRONZE MEDAL WINNER
Deal End Date: 2023-01-30