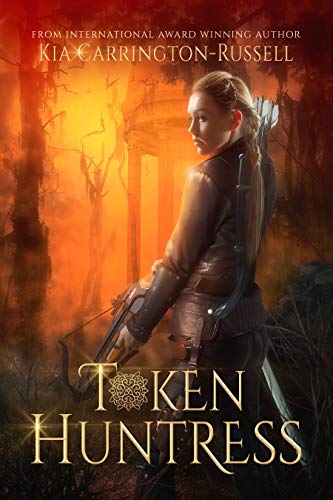 Free $2.99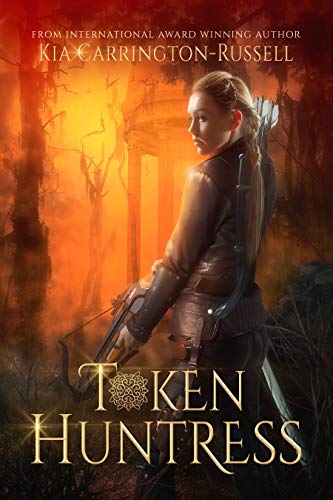 She was trained to kill him. Enemies to lovers in this action-packed dystopian Vampire Romance series.
Being born a hunter, Esmore has been raised with one purpose: to hunt and kill the vampire race that destroyed the world as it was known. At eighteen, Esmore's a Token Huntress in her Guild, surpassing her mentor's expectations of her, despite having no magical ability, like all hunters before her.
During a raid in the once iconic San Fransisco, Esmore's team is ambushed, and a mysterious vampire that she is drawn to captures and takes her to the Vampire Council as a prisoner. Her captor—Chase, a lethal, immortal, sexy, and charming vampire who will stop at nothing to claim her as his familiar.
While in captivity, Esmore learns information that makes her question everything she's been taught.
Now in the year 2341, Esmore fights for her survival. But who exactly is she fighting against? The very people who nurtured her or the evil she's supposed to hate?
Dark. Romantic. Dangerous. Your newest obsession awaits…
~~~
Token Huntress embodies a bold, new world filled with vampires, their hunters and the blurred lines between the two factions as they fight a greater evil." ~ Casey L. Bond, author of When Wishes Bleed and High Stakes
If you read only one book this year, this is it! ~ Amazon Reviewer
Token Huntress by Kia Carrington-Russell is definitely not a story for the faint hearted. This story intrigued me; most vampire stories follow the same pattern but, teamed up with a paranormal twist and set in the future as well, this was something quite different. ~ Readers Favorite
I have never read a book like this before. I've read apocalyptic and vampire genre but never together. What a refreshing change. Kia has just made herself a new fan. ~ Alpha Loving Erotic Book Beauty Blog.
Talk about hot sexy scenes! Move over Christian Grey! Erotica meets paranormal for intense scenes. ~ Amazon Reviewer
Deal End Date: 2022-12-29