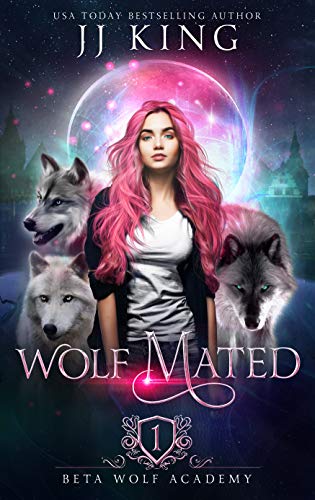 Free $4.99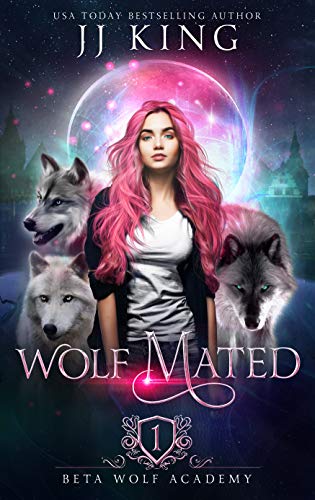 A brand new life, a brand new school, and three hot guys to drive her crazy.
Lexi thought her first semester at Beta Wolf Academy would be relaxed and easy, but that's not proving to be true.
Having had zero experience with guys her entire life, Lexi's world is turned upside down when not one, not two, but three seriously sexy guys all set their sights on her. Things get complicated really fast, especially when she discovers they're best friends.
Lexi is just finding her place at BWA when a dark part of her past tears her world apart. Will her secrets destroy the connection she has with Lucian, Dimitri, and Chase or will her men rise up to defend what they've built against the shadows that haunt her?
Fans of Vampire Academy and Legacies will want to sink their teeth into Beta Wolf Academy!
★★★★★
Wolf Mated is the first book in JJ King's new university set fated-mates shifter series, so expect insta-attraction. Not insta-love… but the lust and confusion is certainly there! It's a full-length paranormal romance you won't want to miss about three swoon-worthy shifters and the feisty pink-haired heroine caught between them. No choosing required, promise!
Scroll up and one-click to start your journey at Beta Wolf Academy now!
✓ Spin-off alert – This series is a spin-off of JJ King's Guardian's trilogy. While you do not need to read Guardians to slip into Lexi's world or discover all her secrets, reading the trilogy will give you faster insight into her background. xoxo
★ Previously published as Summer Semester★